Just a sample of our extensive selection!
Nobody has a better selection.
And if we don't have it we will get it in for you.
We can match David's Bridal Dress Colors to the ushers tie color. We won't make you choose your wedding or prom tux from a manaquin or from a catalog. Come try some on!

WE ALSO HAVE A FULL LINE OF NEW TUXES FOR PURCHASE.
If classic black is what you are looking for, the Notch collar is by far the most popular style.
Timeless. Look  back on your photos 20 years later and it will still be in fashion- as it was 20 years ago.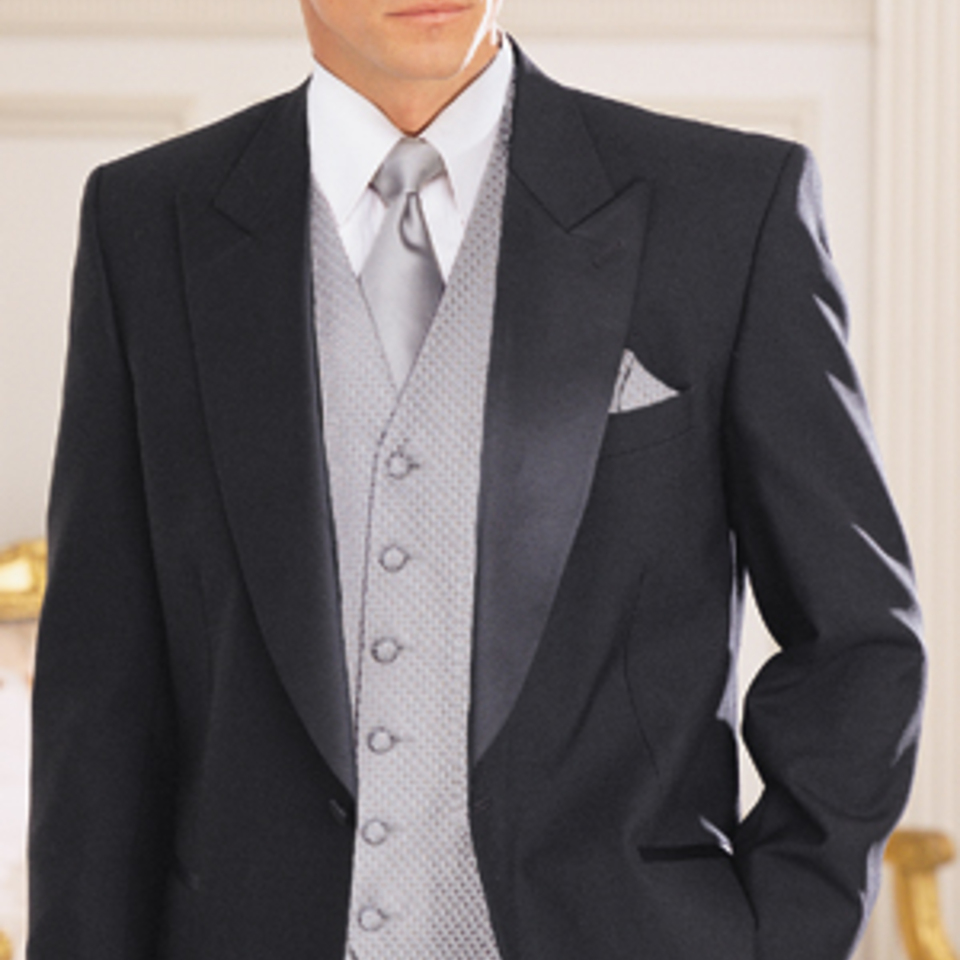 The traditional peak lapel has been around the longest and is still popular today. Most people's mental image of a tux, this classic style will never be out of fashion. Join tradition and fashion by wearing it with one of our high cut vests and long ties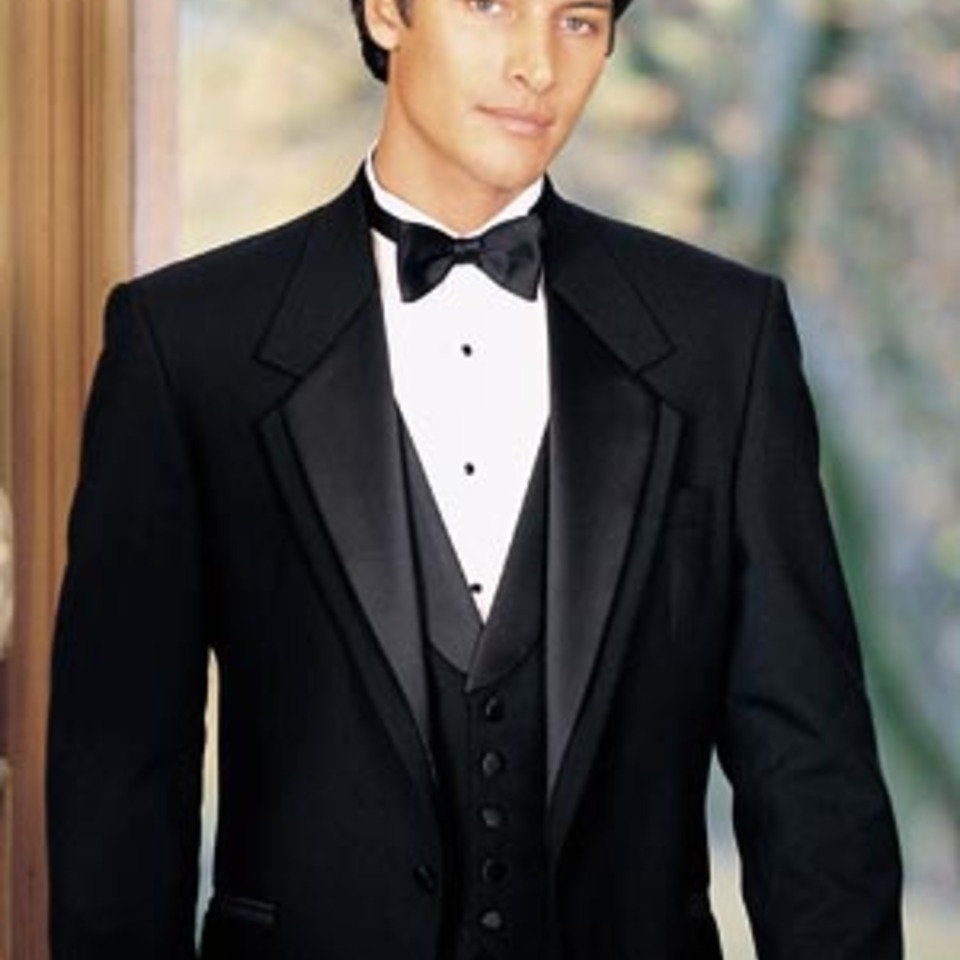 The double lapel on this tux sets it apart from the norm. Keep in mind that usually the groom wears something a bit different than the rest of the party.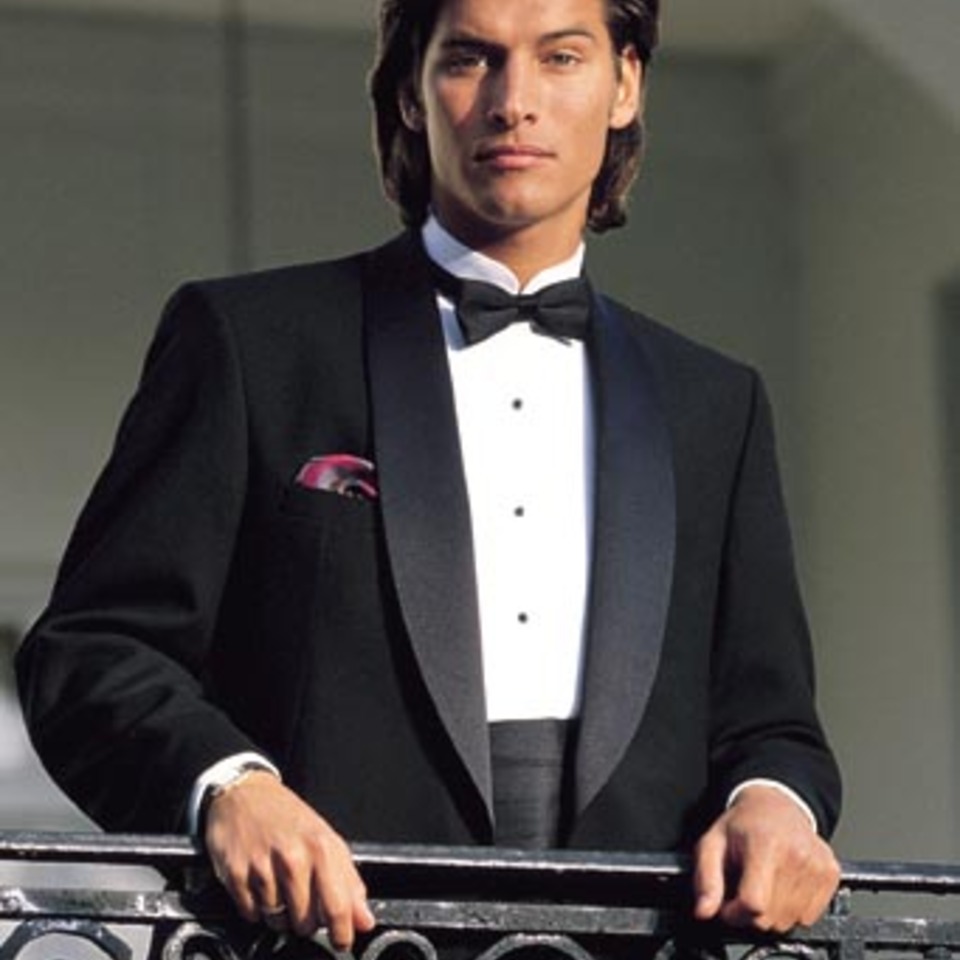 The shawl collar is the only one of the three collar styles not found on men's suits. Why not wear something a little different on such an big day?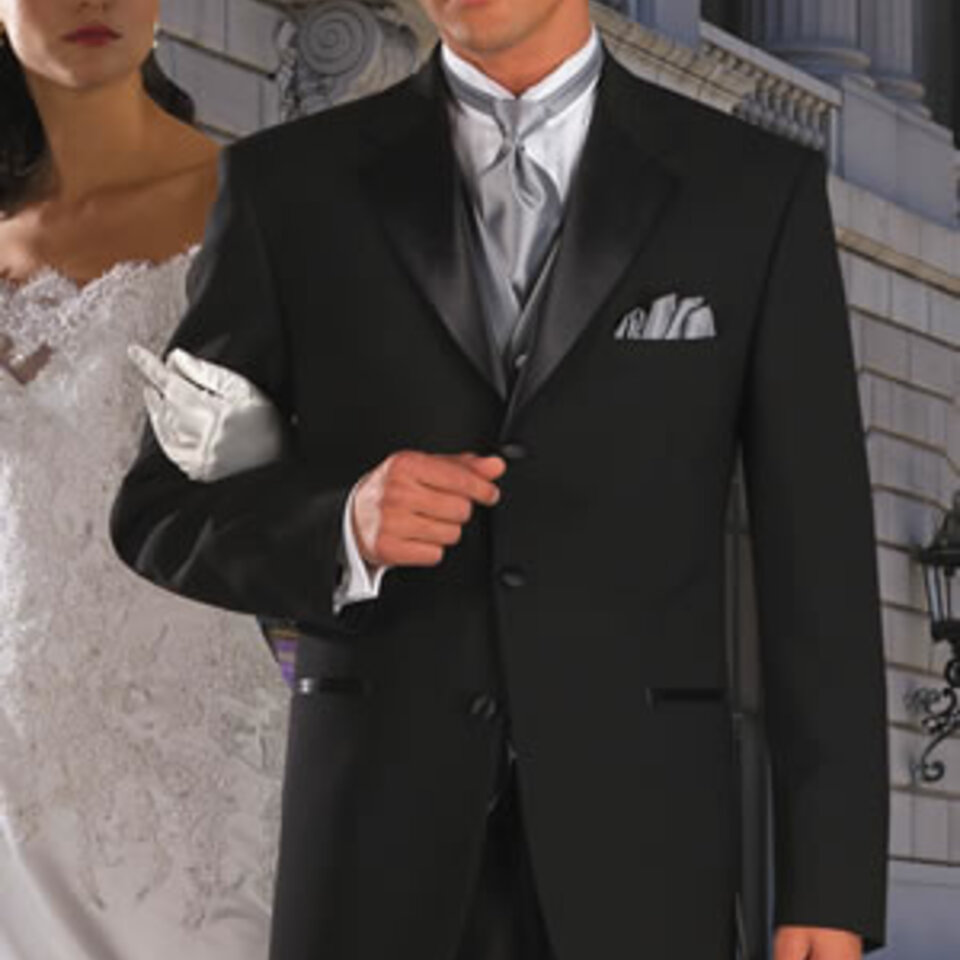 Our three button tuxedo is another style in 100% all-Season Wool. Multi-button coats shorten up the lapel length and give the coat a high-fashion look.